Spread holiday happiness by donating to military charities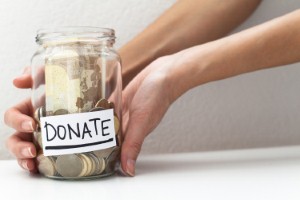 Spread holiday happiness by donating to military charities The season of goodwill brings out the best in just about anything and everything. If you are in the mood to spread the joy, take a minute to think about military personnel – both in service and retired.

While this is the season to be jolly, for many military people and their families the holidays can be hard to handle. Feeling isolated or suffering from depression are typical complaints from service men and women. Even though we want to help, a lot of us aren't sure what we can do… an easy way to lend a hand is to reach into your wallet.

So, without further ado, and in no particular order, here are some of our favourite charities:


Walking With The Wounded
The one word that jumps out at anyone donating to this UK charity is "practical". They truly understand the needs of military personnel. Anyone who comes back from service is looking at a question mark in terms of where they fit in. Walking with the Wounded tries to match their skills with the right kind of jobs. This doesn't just help veterans stay on their feet, but also helps military families stay happy and healthy.
Help For Heroes
This UK-based network works with veterans, service personnel and military families. They focus on helping our heroes heal from their physical and emotional ordeal and return to the place that they call home. There's life after service, and this charity helps service men and women figure out the next chapter after their time in the field ends.
SSFA
With a 130-year-long history, this is one of the strongest organisations around when it comes to supporting our service personnel. What jumps out at us is their Prison In-reach program, which tries to take veterans out of the criminal justice system. We are also fans of the mentoring programme that works with personnel who are on sick leave because of health issues.
Fisher House Foundation
This international organisation focuses on giving a wholesome life to not just military men and women, but their families, too. They have scholarship programs, grants, and more to help our heroes out of any crisis that may come their way.
Puppies Behind Bars
Nothing heals like the love of a pup. This US-based program starts with prison inmates raising and training the dogs for up to two years. After this time, the dogs are paired with war veterans and members of law enforcement agencies. Who can resist a dog's special powers full of warmth and love? It also helps that the dogs are trained to care for people suffering from post-traumatic stress disorder and traumatic brain injury.
Adaptive Sports Center
The Centre has been in business since 1987. While this US-based organisation may not seem like an obvious choice, it definitely is an interesting one. While their focus isn't just military specific, the work they are doing cannot be ignored. They help people heal by connecting them with others. So a sick child may enjoy the company of a war hero as they indulge in some summer or winter sports. If you are looking for a place that helps you empower others, this is a good stop.
There are just some of the names off the top of our heads. Look around you and you will find a ton of others to donate to! This holiday season make sure you do your part for our heroes.
Subscribe to the News RSS feed
23/12/2018 21:54:49 (updated )